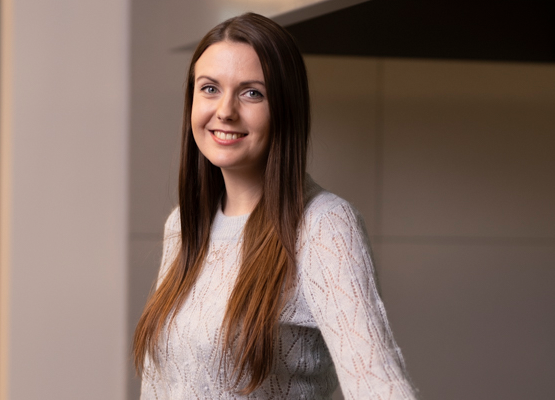 Become a part of the FELIX team!
Our employees are passionate about contributing to the success of FELIX - no matter what area they work in. "Felixians" are committed and fully qualified. Many of our employees have been with us for many years. This demonstrates that they are happy to work with us. This may also be due to the fact that we value and support each individual team member. FELIX also always trains apprentices in a wide variety of areas.
Would you like to become part of the FELIX team and shape the future of FELIX with us? Then we look forward to receiving your application! You can find all of the currently vacant positions below.
Dein Aufgabengebiet:
Eines Ihrer Kernaufgaben ist die Herstellung von Ketchup und Saucen an den Prozessanlagen
Mitarbeit bei der Wartung und Instandhaltung der Anlagen
Überwachung der Herstellungsprozesse
Laborproben der hergestellten Produkte durchführen
Reinigung und Sterilisation der Prozess und Füllanlagen
Eingabe von Rezepten ins Anwendersystem
Dein Profil:
Abgeschlossene Berufsausbildung zum Koch/Köchin, Bäcker/in, oder Installateur mit einer ausgeprägten Affinität zu Lebensmittel
Fähigkeit, komplexe Probleme selbstständig zu lösen
Selbstständige, lösungsorientierte und verantwortungsbewusste Arbeitsweise
Schnelle Auffassungsgabe, Engagement und Einsatzwille
Mehrjährige Erfahrung in einem produzierenden Unternehmen gewünscht
Selbstständiges Einbringen und Umsetzen kreativer Ideen
Überstundenbereitschaft erforderlich
Zuverlässigkeit, Teamfähigkeit und Flexibilität
Staplerschein von Vorteil
Wir bieten ein attraktives und leistungsbezogenes Entgelt, das sich an der Qualifikation und der Berufserfahrung orientiert. Dieses kann deutlich über dem Kollektivvertrag liegen (KV-Minimum auf Basis einer Vollzeitbeschäftigung ist € 2.164,32 brutto).
Dein Aufgabengebiet:
Wartung und Instandhaltung der Produktionsmaschinen und elektrischen Anlagen
Umrüsten von Maschinen für verschiedene Gebinde- und Prozessarten
Störungsbehebung an Produktionsanlagen
Optimierung und Reparatur von Maschinen und Anlagen
Überprüfung der Sicherheitseinrichtungen an Maschinen und Anlagen
Dokumentation der Wartungen sowie der Maschinenreparaturen und -umbauten
Aktualisierung von Wartungsplänen
Dein Profil:
Abgeschlossene Ausbildung mit Berufserfahrung in einem Produktionsbetrieb - Schwerpunkt: Elektronik/Elektrotechnik - Mechatronik
Hohes technisches Verständnis
Hohe Belastbarkeit, Engagement, Teamfähigkeit
Selbstständige, verantwortungsbewusste Arbeitsweise
Bereitschaft zur Schichtarbeit (2-Schicht, fallweise 3-Schicht)
Erfahrung mit SPS-Steuerung und Simatic S7 von Vorteil
Lernbereitschaft im Bereich Industrie 4.0 / Robotik
Du verfügst über eine abgeschlossene Ausbildung zum Elektromechaniker*in oder Elektrotechniker*in mit Grundkenntnissen über Hydraulik, Pneumatik und Mechanik. Du kannst eine einschlägige Berufserfahrung im Bereich der Elektromechanik, idealerweise mit Maschinensteuerungskenntnissen, nachweisen.
Wir bieten eine abwechslungsreiche Position mit der Möglichkeit selbst zu agieren in einem wachsenden und wirtschaftlich gesunden Unternehmen. Diese spannende Position ist mit einem Gehalt von € 2.000,- brutto/Monat dotiert, Überzahlung aufgrund von Qualifikation und Berufserfahrung möglich.
Dein Aufgabengebiet:
Formatwechsel und anschließendes Einstellen der Produktionsmaschinen
Bedienung der Produktionsmaschinen
Qualitätskontrolle der Produkte
Führen von Aufzeichnungen und Dokumentationen
Ständiges Optimieren der Prozesse (5S)
Maschinenwartung
Verantwortlich für Sauberkeit und Ordnung im zugeteilten Bereich
Dein Profil:
Abgeschlossener technischer Beruf (Schlosser, Mechaniker, Elektriker,..) oder mehrjährige Erfahrung
Sehr gute Deutschkenntnisse in Wort und Schrift (Grundkenntnisse sind nicht ausreichend)
Bereitschaft für Schichtarbeit
Prozessdenken
Hands-on-Mentalität
Schnelle Auffassungsgabe
Loyalität, teamfähig, selbständig
Wir bieten eine abwechslungsreiche Position in einem wachsenden und wirtschaftlich gesunden Unternehmen. Diese spannende Position ist mit einer Bezahlung von durchschnittlich € 1.850,00 brutto/Monat ohne Zulagen dotiert, Überzahlung aufgrund von Qualifikation und Berufserfahrung möglich.
Dein Aufgabengebiet:
Entwicklung neuer Produktkonzepte und kontinuierliche Verbesserung und Optimierung von bestehenden Produkten
Herstellung von Rezepturen, Spezifikationen, Verfahrensanweisungen und Stammdatenpflege
Herstellung von Mustern im Küchenmaßstab, Durchführung von Test- und Erstproduktionen inclusive der dazugehörigen Prozessentwicklung sowie Aufbereitung von Daten über technologische Abläufe zu den Prozessen
Verpackungsentwicklung
Projektbezogene fachübergreifende Zusammenarbeit mit anderen Abteilungen
Dein Profil:
Fundierte lebensmitteltechnologische Ausbildung und Liebe zum Kochen
Erfahrung in der Kreation und Entwicklung von Lebensmitteln von Vorteil
Leidenschaft, Eigeninitiative, Organisatorisches Talent und eine strukturierte & zielorientierte Arbeitsweise
Technisches Verständnis sowie gute EDV- und Englischkenntnisse
Es erwartet dich ein verantwortungsvolles und abwechslungsreiches Aufgabengebiet in einem erfolgreichen, internationalen Unternehmen mit großem Gestaltungsspielraum.
Für diese Position mit ausgezeichneten Weiterbildungs- und Entwicklungsmöglichkeiten bieten wir ein Monatsbruttogehalt von mindestens € 2.800 (Vollzeitbasis) mit Bereitschaft zur Überzahlung bei entsprechender Erfahrung und Qualifikation.

Have we sparked your interest in a job at FELIX?
Then we look forward to hearing from you. Please send your application documents to the following contact details:
FELIX Austria GmbH
Birgit Schuh - persönlich
Felixstraße 24
7210 Mattersburg
oder online an: jobs(at)felix.at
We look forward to seeing you!