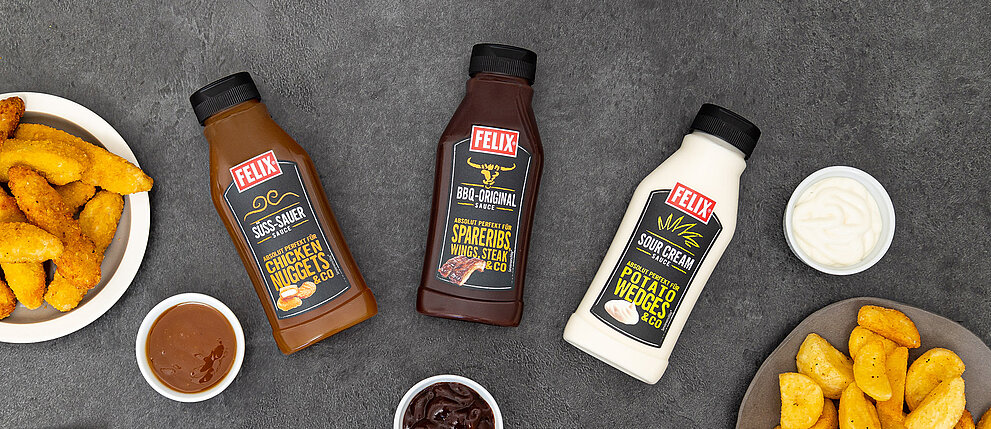 Sauces from FELIX
Are a must.
Absolutely unique & absolutely perfect
FELIX has the right sauce for every meal!
Austria's favourite sauces are available from FELIX! From mild and creamy to hot, spicy and aromatic - the delicious sauces from FELIX will instantly turn any dish into a masterpiece!
Did you know that FELIX Sour Cream Sauce is the most popular sauce in Austria? It goes absolutely perfectly with potato wedges and French fries and instantly jazzes up many other dishes.
FELIX has the perfect sauce to suit every taste! Kids and teens love our sweet and sour sauce, especially since it goes so well with delicious chicken nuggets! FELIX classics such as Sauce Tartare, Cocktail Sauce or Garlic Sauce are right at home in Austrian cuisine. FELIX barbecue and burger sauces have been a must-have at any BBQ for years.
All FELIX sauces are lovingly made in Mattersburg in Burgenland from the best ingredients and to the highest standards of quality that you can taste.
FELIX knows what Austrians like, and matches the recipe of its sauces to precisely meet the wishes and preferences of its customers. This is the secret behind the success of FELIX sauces.
FELIX sauces are available in convenient squeeze bottles. The handy bottle simply pops open with a quick click. A light squeeze is all it takes to get the perfect amount of sauce on your plate.
When resealed, the sauce stays fresh and delicious for a long time.
Discover our range of sauces and use them to enhance any meal!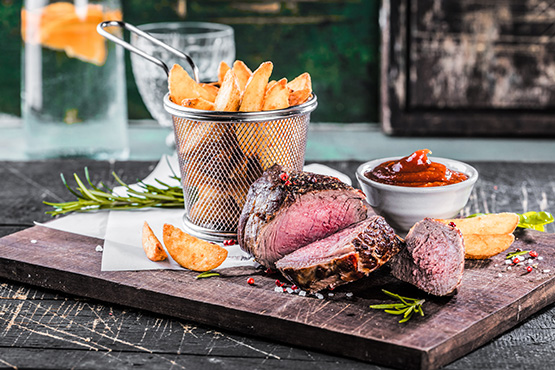 ... to make the perfect steak, the meat should be at room temperature before you put it on the grill? This is the only way to develop a nice crust when grilling.
And the perfect sauce to go with it? One from FELIX, of course! We recommend the smoky steakhouse sauce!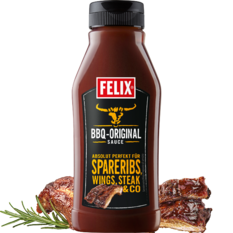 My insider tip: The Felix BBQ Original Sauce is also a marinade for spare ribs.
Thomas Morgenstern