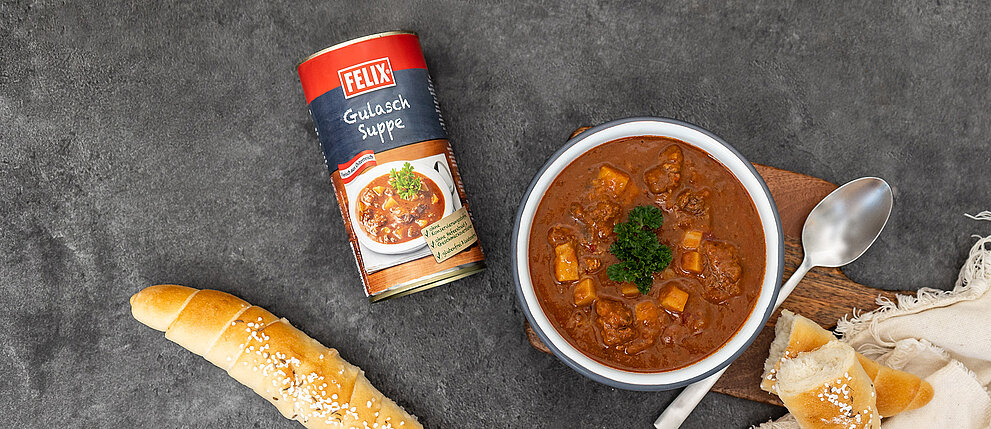 FELIX Ready Made Meals
& Soups
Quick & Easy
Authentic recipes, unique taste & a reduced list of ingredients!
FELIX Ready Made Meals & Soups contain NO preservatives**, yeast extract, gluten***, lactose and allergens **/***.
FELIX provides the most popular dishes from Austrian cuisine - from the classic beef goulash with tender beef to ravioli with meat in a fruity tomato sauce. FELIX Ready Made Meals & Soups are available in different can sizes: 400 g, 560 g, 800 g and 2.9 kg.
How is it possible to achieve a long shelf life even with environmentally friendly production methods?
Very simply: through heat! The ingredients are filled into the can. Then the cans go into an oversized "pressure cooker" that works using the same principle as standard household pressure cookers. The products are then gently cooked in this "pressure cooker" and preserved in the process.