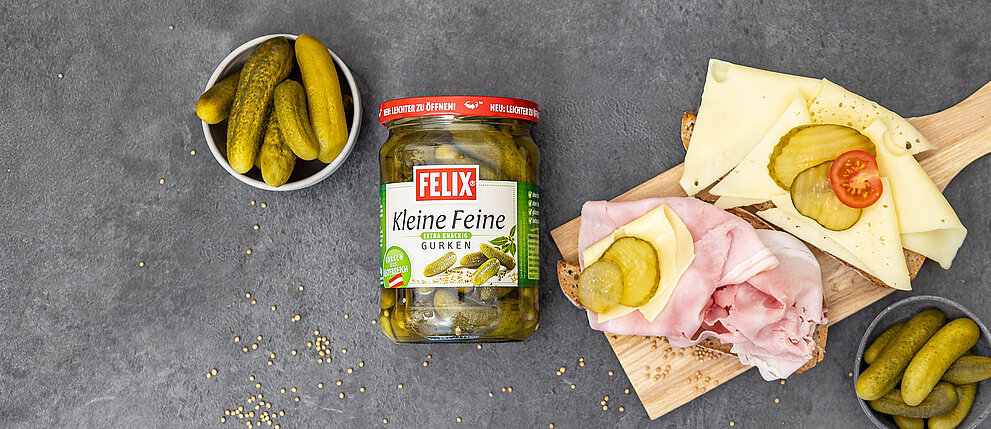 The popular
FELIX Gherkins
uniquely packaged
The perfect thing for every gherkin craving!
Variety is guaranteed with FELIX! Whether sweet and sour, spicy and savoury, hellfire hot or extra-crunchy - there is something here to suit everyone's personal taste.
The crunchy FELIX Gherkins all come from Austrian cucumber fields. We rely on our long-standing partnerships with Austrian farmers.
The cucumbers delivered fresh from the field are processed straight after harvesting. Our FELIX Gherkins are free from preservatives and colourings and are gluten and lactose-free.
The unique freshness seal makes it easy for you to open our gherkin jars.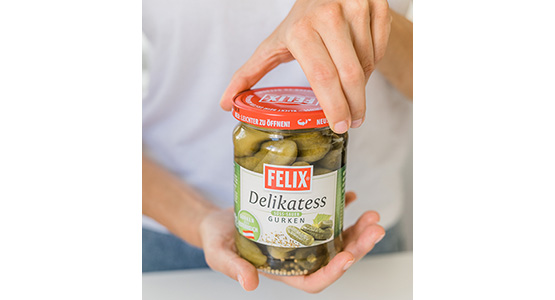 The popular classic gherkins from FELIX are available in jars with a unique lid.
This patented freshness seal is easier to open than conventional lids.
No more tedious and dangerous use of utensils such as knives!
The innovative and unique freshness seal is easier to open than any conventional lid.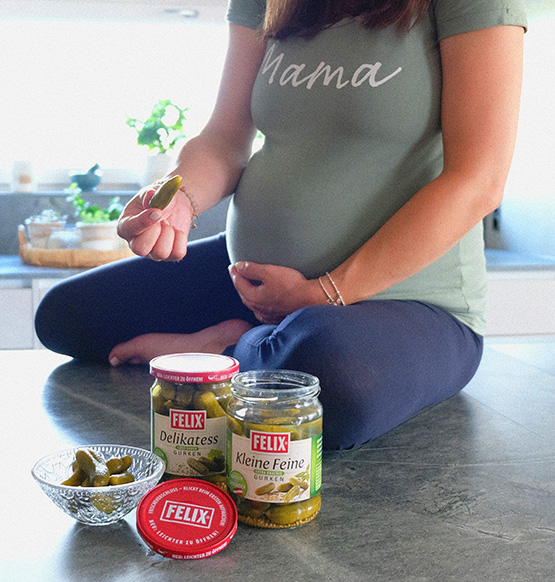 Craving gherkins during pregnancy is just a myth?
Have you ever heard that pregnant women love gherkins? Well, pregnant women don't usually eat more gherkins than non-pregnant women. However, women do actually develop cravings for unusual food combinations during pregnancy. What is the reason for this? It's hormones! This is because the increased production of hormones such as progesterone and oestrogen during pregnancy increases the sense of smell and heightens the sense of taste. For example, when hormone levels are altered, a relatively sweet taste is said to develop in the mouth, which then increases the desire for savoury and salty foods. This is why pregnant women sometimes enjoy biting into a gherkin right after eating a cake. We of course recommend FELIX Gherkins.