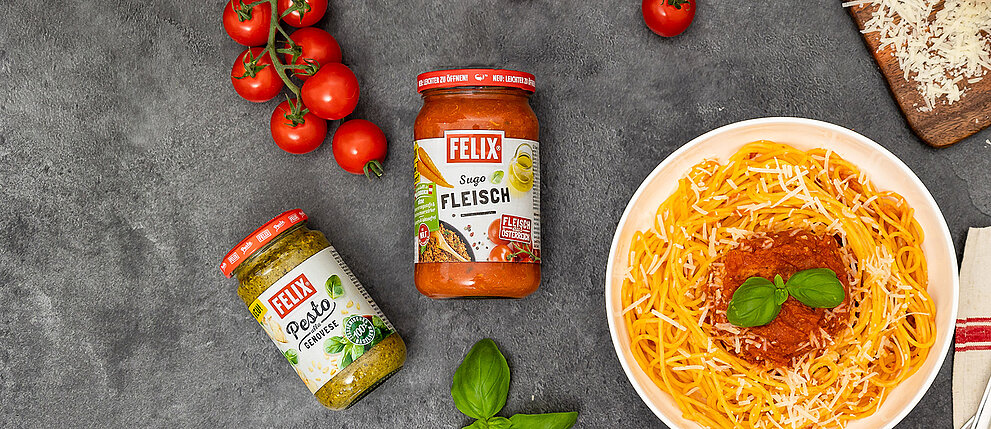 FELIX Pasta Sauce
& Pesto
Irresistible & quick
The cupboard classics: Always ready for a quick meal!
Everyone comes home hungry and in need of a quick snack! Luckily, FELIX Pasta Sauce and Pesto are at hand to create a delicious meal in the blink of an eye.
With FELIX Pasta Sauce and Pesto, you'll keep your family, friends, colleagues and of course yourself happy and well-fed.
With more than ten different flavours, FELIX offers plenty of variety. FELIX Pasta Sauce and Pesto are available for "meat eaters", vegans, vegetarians and flexitarians, for lovers of mild or spicy food, for traditional connoisseurs and those who like to experiment.
We are committed to the healthy enjoyment of our sauces and pestos and therefore refrain from using preservatives and flavour enhancers. Our products are gluten and lactose-free*.
FELIX Pesto - have you already tried it?
Our Pesto alla Genovese with 100% Italian basil, Grana Padano, Pecorino cheese & pine nuts brings that holiday feeling straight into your home. Pesto Rosso does not contain any added sugar - dried tomatoes, basil and Grana Padano cheese provide a fruity, intense taste experience.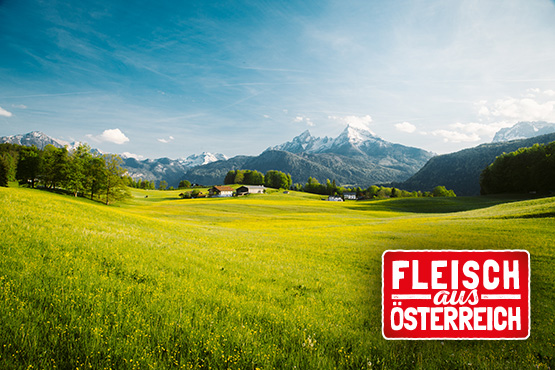 FELIX Pasta Sauce is produced exclusively in Austria. Regionality and quality produce from Austria are particularly close to our hearts. That's why 100% of the meat in our FELIX Meat pasta sauces comes from Austria. Strict controls guarantee that the animal was born, raised, slaughtered and butchered in Austria. It's no coincidence that FELIX Pasta Sauce Meat is the No. 1 in Austria**!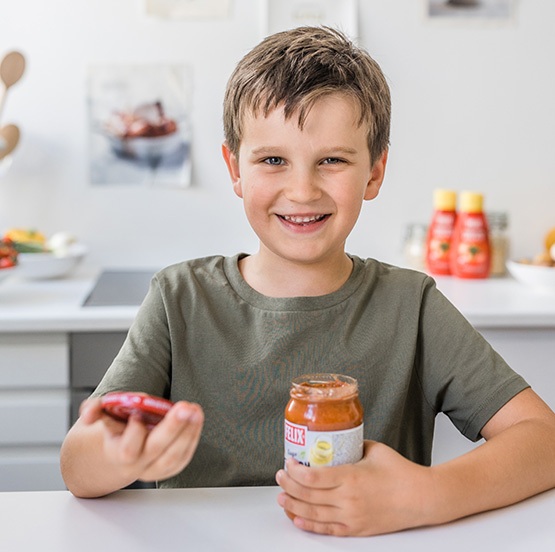 Feeling hungry, but cant get the jar of pasta sauce open?
This can't happen with FELIX! The unique patented freshness seal is easier to open than conventional lids. You don't need the strong man at home anymore. :-)
All FELIX pasta sauces in 360 g or 580 g jars are simply easier to open.
Download the recipes here:
For more recipe ideas and inspiration on what you can conjure up with and from our FELIX products, click here.
FELIX pasta sauces or pestos should be treated like home-cooked food. Basically, we cannot say after how many days you should stop eating the product. It depends on the way it is removed from the jar. We recommend that you only remove the product with clean cutlery, reseal it immediately after removal and do not store it in the refrigerator for more than 3-4 days.
The product may have spoiled. Please call us on 08008/33 5 49 or send us an email to info@felix.at.