We are part of FELIX Austria
For more than 60 years, FELIX Austria has been one of the most renowned and recognised food producers in Austria.
Ever since our company was founded, providing Austrians with the best food possible has always been close to our hearts. Meanwhile, our product portfolio continues to grow. We are already thinking about the nutritional needs of tomorrow. Of course, we can't forget the great taste and enjoyment found in our food! We now sell our popular products not just in Austria, but also in over 20 countries in Europe.
Facts & figures about FELIX Austria
| | |
| --- | --- |
| Ownership | Since 1995, FELIX Austria has been part of the Orkla ASA group of companies based in Norway, which is a globally active conglomerate with a turnover of around 4 billion euros per year. In 2015, Bioquelle in Steyr became part of FELIX Austria. |
| Year of foundation | 1958 |
| Number of employees | 200 |
| Management | Mag. Peter Buchauer |
| Turnover 2022 | 84 Mio. Euro |
| Sales 2022 | 43.400 Tonnen |
| Product range | Ketchup, pasta sauce, sauces, mayonnaise, ready made meals, soups, gherkins, salads, vegetables, muesli, dried fruit, dried fruit and nut mixes, health products (seeds, oats, cereals, soups, sugar and maple syrup). |
| Location | Mattersburg, Steyr |
| Export ratio | rund 8% |
| Most important export countries | Deutschland, Slowenien, Ungarn, Italien, Schweiz |
| Certifications | IFS, Bio, vegan, glutenfrei |
200 employees with a high level of expertise and skill are involved in producing 34,700 tonnes of high-quality food every year. In order to be able to ensure that our products maintain their quality, safety and great taste on a daily basis, we operate in accordance with mutually defined and implemented key values.
Our corporate mission statement always indicates the guiding principles for our business endeavours. External, reputable specialist institutes conduct tests and audits to confirm that our products meet the highest standards in accordance with internationally recognised quality certificates.
FELIX Austria is one of the most popular medium-sized Austrian companies with a long tradition in the food industry.
As part of the Orkla Group, FELIX Austria is also the "beachhead" in the heart of Europe for its Norwegian parent company.
FELIX Austria derives its competitive strength over the years from its strong brands and the ability of its employees to produce and market quality products.
FELIX Austria produces food of excellent quality from high-quality raw materials using modern production processes.
We develop and manufacture the majority of our products at our locations in Mattersburg and Steyr.
In Austria, we sell our products to both food retailers and the catering industry. We mainly export to our neighbouring countries and to the sister companies of the Orkla Group.
Building and maintaining our brands is one of our strengths. We deliver on our commitment of service. Customers and consumers trust and "love" FELIX.
We know what Austrians like and have left a lasting impression on them in a number of product areas.
FELIX Austria offers a wide range of tailor-made products thanks to our wealth of experience, our history of developing products and our expertise. We focus on the diverse needs of our customers and the diverse taste preferences of our consumers.
We know exactly what we are doing.
We aim to meet the needs of our customers and consumers, our employees, owners, suppliers and partners, as well as the environment.
We offer a range of products in line with current market trends. We align our products and services with the tangible and relevant needs of the market. This is what makes us a valuable partner - in the truest sense of the word.
We take full advantage of our individual and collective capabilities and use them to create value - that is our key to joint success.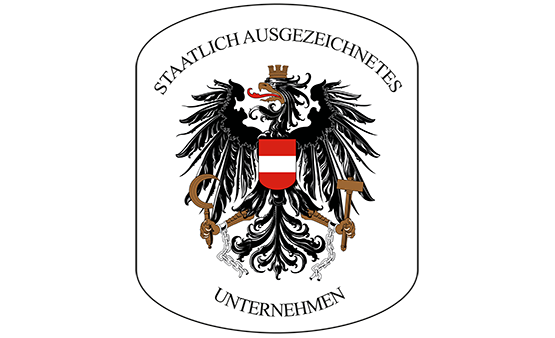 The Federal Ministry of Economy, Family and Youth (BMWFJ) awards the Austrian National Coat of Arms to companies that have rendered outstanding services to the Austrian economy and hold a leading and important position in their industry.
FELIX Austria has been awarded the Austrian National Coat of Arms since 1988 and is one of the approximately 1,400 companies whose achievements are responsible for Austria's leading position in international economic and social terms.
Highest quality for our products!
The highest hygiene standards, product safety and the traceability of raw materials are standard for FELIX Austria. Our high quality standard is confirmed by the IFS certificate.
IFS (International Food Standard) was defined in 2003 by representatives of the European food trade and serves to verify and certify systems to ensure food safety and quality in the production of food. The Hazard Analysis and Critical Control Point concept (abbreviated to HACCP concept) is a preventive system that ensures the safety of food and consumers. Particular attention is paid to quality management, hygiene standards, safety in the production process, traceability of raw materials and continuous monitoring throughout the production process.
The current FELIX Austria certificates can be downloaded here: