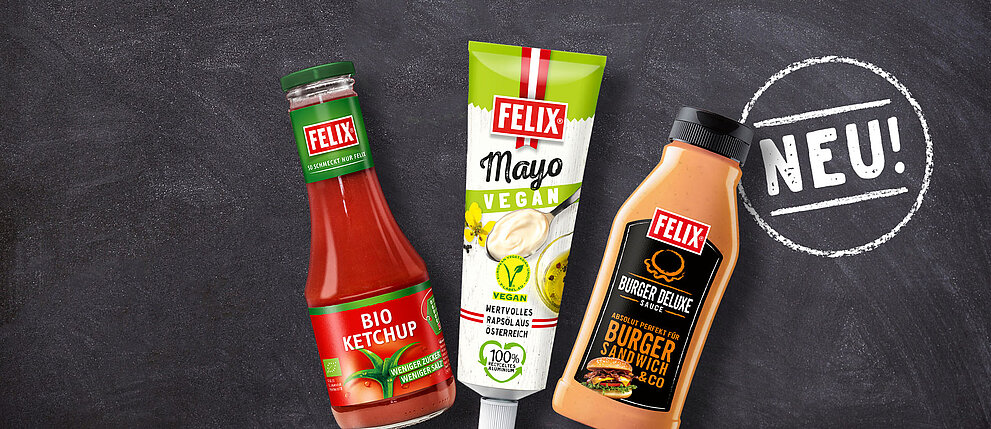 The newest FELIX stars!
Have a look now!
Year after year, FELIX surprises its customers with new products and "Limited Edition" seasonal specialities. Something new can always be conjured up for the dinner table.
It is our innovation that sets us apart. At FELIX, we recognise both the popular tastes of today and the nutritional needs of tomorrow. We use this knowledge to develop products that are perfectly in tune with the spirit of the times.
Ketchup, sauces, pasta sauce and ready made meals: New delicacies are always being added to our product range.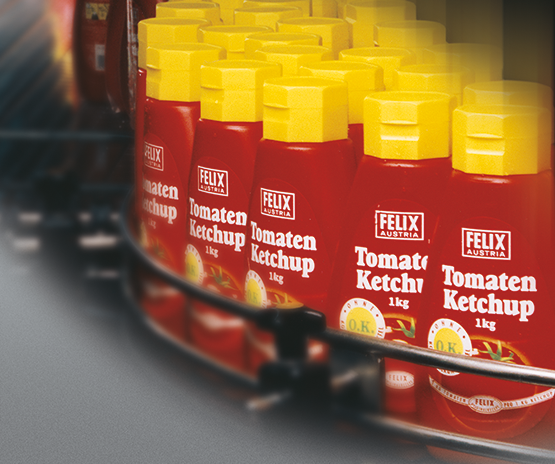 Love our classics? They too were once innovative products!
Take a look at the history of our company and discover exciting FELIX products from the past and today!