FELIX stands for delicious products, the Austrian flavour and pleasure in eating (together) - and has done so for more than 60 years.
Here you can discover more about our fun and remarkable milestones throughout our history. Have a look at the role FELIX has played in the life of many Austrians (and their parents and grandparents)!
FELIX is aware of its responsibility towards the environment and society. We intend to work together towards sustainable success well into the future. Here you can see what measures FELIX is taking in terms of sustainability.
100% Austrian meat!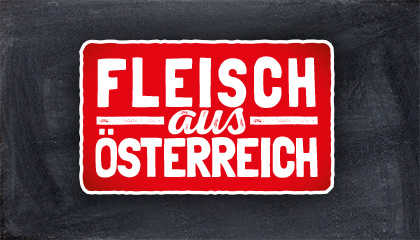 From this point, all meat in FELIX Pasta Sauces, Ready Made Meals* & Soups is exclusively Austrian! As a traditional Austrian company, we are once again focusing on regionality, animal welfare and Austrian sourcing.
*except potato goulash, lentils with bacon
Learn more about sustainable procurement!
The first pasta sauce with no added sugar! - From FELIX, of course!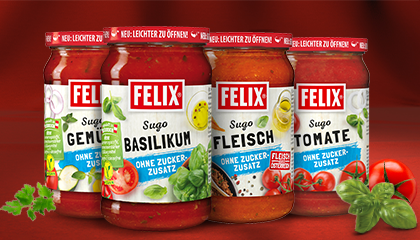 FELIX & Thomas - a dream team!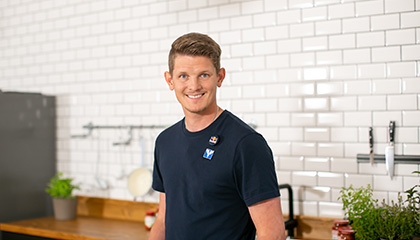 Thomas Morgenstern - former ski jumper, three-time Olympic champion, eight-time world champion, helicopter pilot and huge FELIX fan - has been our brand ambassador since 2018. Since then, we have worked together on many projects - such as cooking videos and product promotions.
Learn more about FELIX & Thomas!
60 years of FELIX!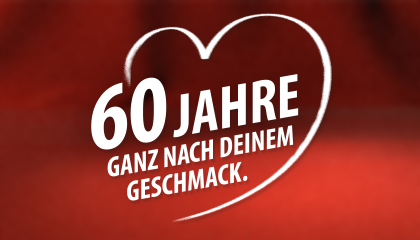 We look back on our 60 successful years with both joy and pride. We are pleased to continue bringing the pioneering spirit and passion of the company founder Herbert Felix to life through our work! FELIX is oriented towards Austrian tastes while also shaping them with FELIX products.
We are proud that FELIX products are used in so many households. We are proud of the fact that FELIX is known and loved by consumers in a way that few other brands are.
FELIX products have catered to the tastes of Austrians* for 60 years! High quality standards are always our top priority. We are continuously working on developing our products and creating successful innovations that have what it takes to establish themselves as bestsellers within a short period of time!
We would therefore like to thank all our customers for their many years of loyalty and trust.
*Source: FELIX Brand Monitoring, Vienna University of Economics and Business Administration, December 2018
It makes us proud: FELIX supports the Austrian Fire Brigade!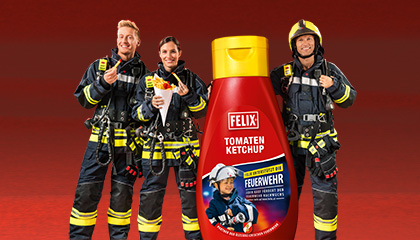 FELIX has been an important partner of the Austrian fire brigade since 2015 - and not just because they both love the colour red. No, FELIX entered into a long-term partnership with the Austrian Federal Fire Brigade Association because it allows us to express our appreciation for the great achievements of our country's firefighters.
Find out more about our activities in cooperation with the Austrian Fire Brigade!
The lid revolution: easier to open - no more forcing it!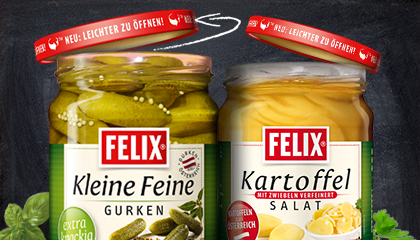 Dear men, take note: FELIX has given its salad, gherkin and pasta sauce jars a closure that can be opened easily by even the most delicate of ladies' hands! The days of desperately trying to open jars of gherkins with a butter knife and tea towel are finally over. This is because FELIX offers the absolutely easiest way to open a screw-top jar - using the FELIX freshness seal with ring technology. There is a clever mechanism behind it: The lid is divided into two parts, with the outer ring lifting the inner part. This means that hardly any force is needed.
Click here for more information to our gherkins!
We believe: less is more!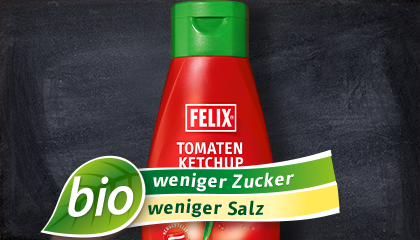 FELIX Organic Ketchup is exactly in line with this philosophy! Allow us to present: the first organic ketchup with reduced sugar and salt content! An abundance of sun-ripened organic tomatoes gives our ketchup its fruity and sweet taste.
Ketchup pure and organic? FELIX has you covered!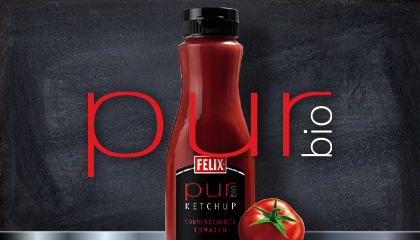 In 2013, the Pure Organic Ketchup with its particularly high tomato content was launched in a very stylish packaging.
It's getting hot - hot as hell!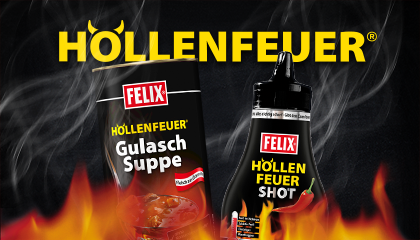 FELIX Hellfire products are not for wimps! The FELIX Hellfire product series includes the following Hellfire specialities:
Are you blind?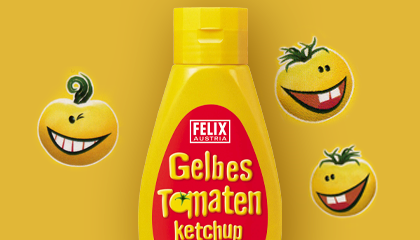 No! There was actually a yellow tomato ketchup from FELIX. And it was just good!
Everything O.K. at FELIX!
As early as the 1990s, FELIX recognized how important it is to rely on natural ingredients. Instead of using preservatives, FELIX ketchup is preserved by gentle heating. Today, all our products are without preservatives - and therefore O.K.! The time of mummy tomatoes was thus over - as we showed in our TV commercial back then.
"You don't have to be called FELIX to love FELIX!"
Remember that?
FELIX won the Austrian Marketing Award for exemplary marketing performance with this ingenious slogan.
No breaking, no heavy lugging!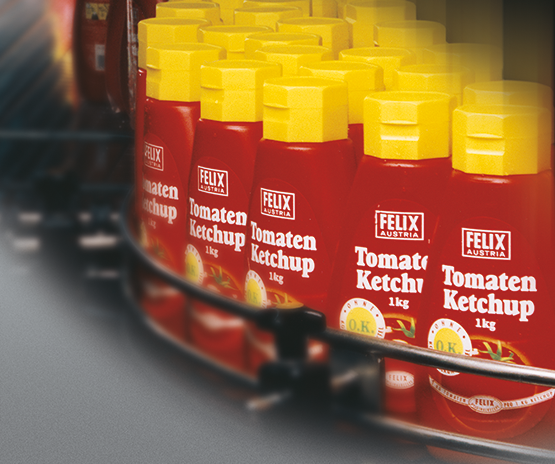 FELIX Ketchup is now also available in a plastic bottle.
FELIX everywhere!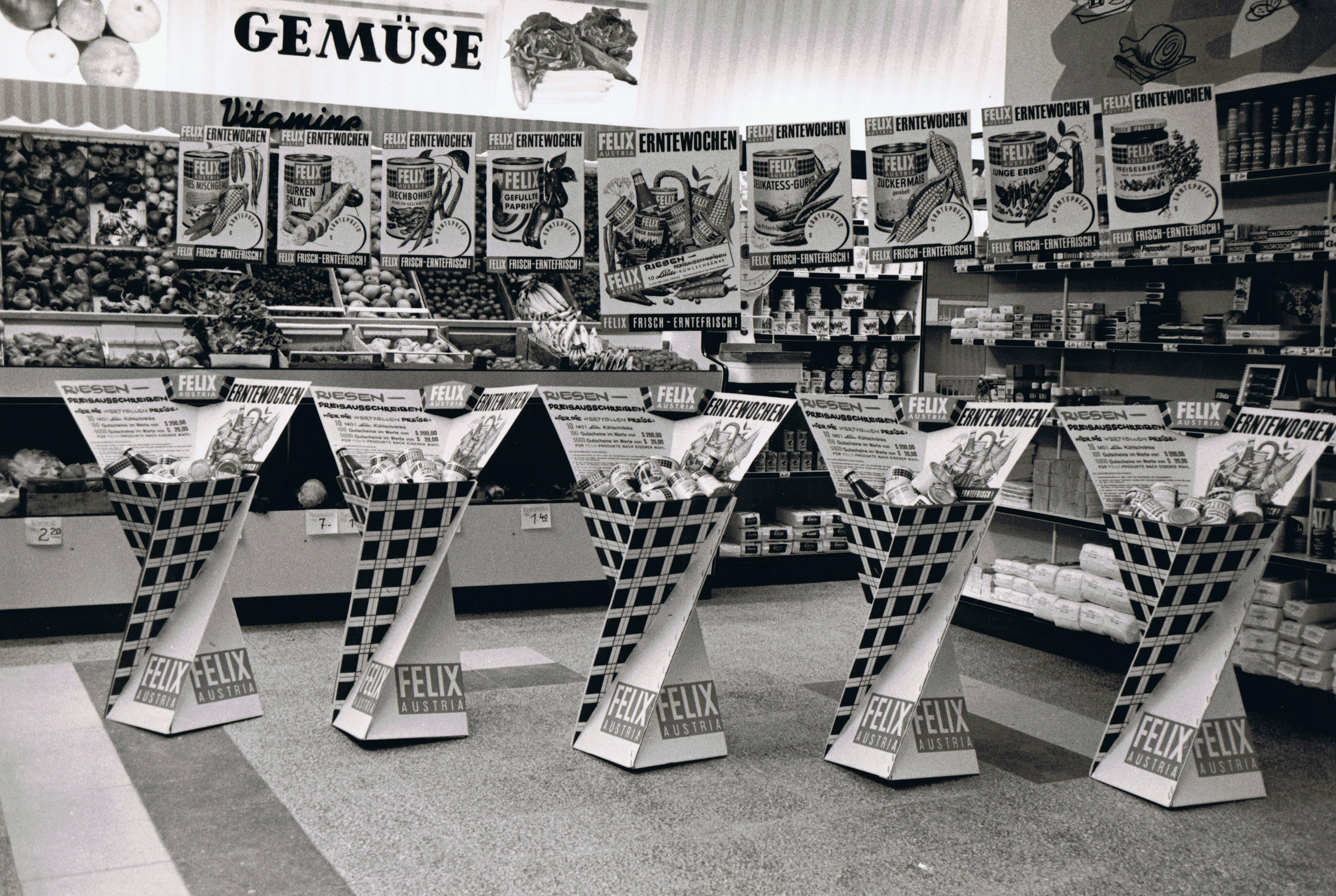 As early as the 60s, FELIX presented itself innovatively in the supermarket and was very popular.
Even babies loved FELIX!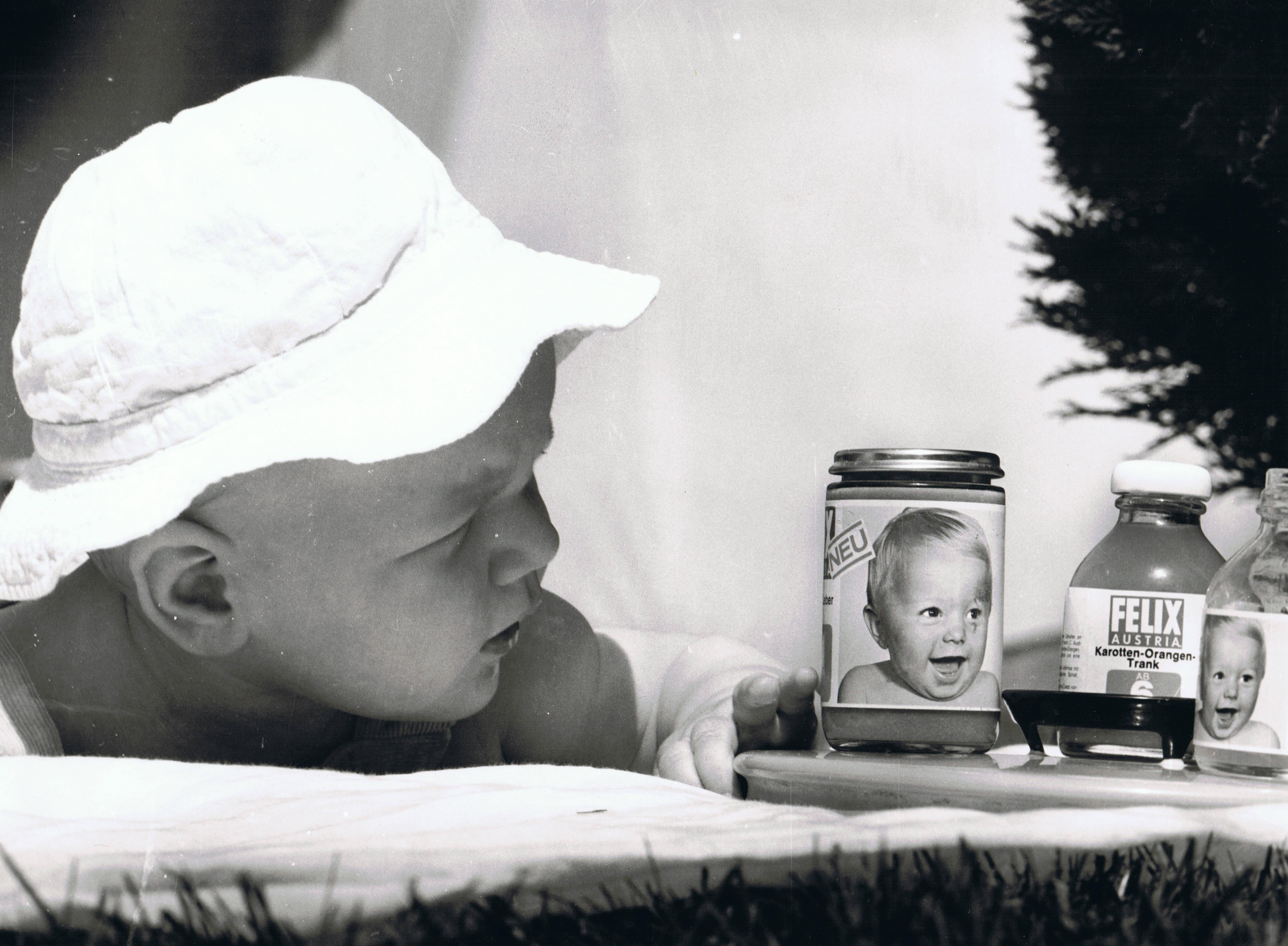 Who would have thought this? From FELIX there have been baby dishes in the 60s! The FELIX baby food was available for babies from 6 weeks, from the third, fifth and sixth months. To help babies grow up healthy. Who of you can still remember this?
Only the best cucumbers for FELIX!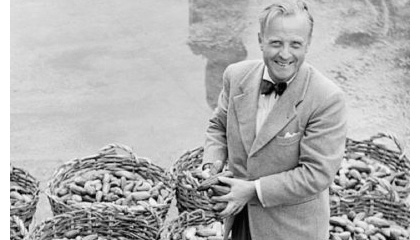 Herbert Felix was all smiles after the successful cucumber harvest.
Much has changed in the production, but the good taste remained!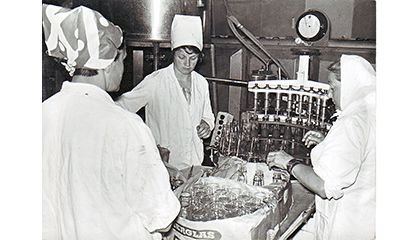 A smell of tomatoes in the whole town: The first FELIX ketchup is bottled!
A story of passion for enjoyment has begun. Since then, FELIX products have been among the Austrians' favorite foods.
Herbert Felix founds FELIX Austria and lays the foundation for a true success story!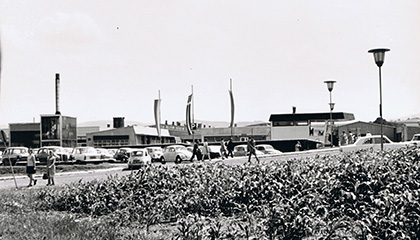 Herbert Felix was born in 1908 and grew up in the town of Znojmo in the southern Czech Republic. His father ran a canning factory where Herbert worked. In 1939 Herbert Felix went to Sweden and founded the company "AB Felix". Years later, he found the ideal location for his Austrian sister company in Mattersburg, Burgenland. In 1959, the foundation stone was finally laid for the factory building in Mattersburg. The FELIX brand was born.