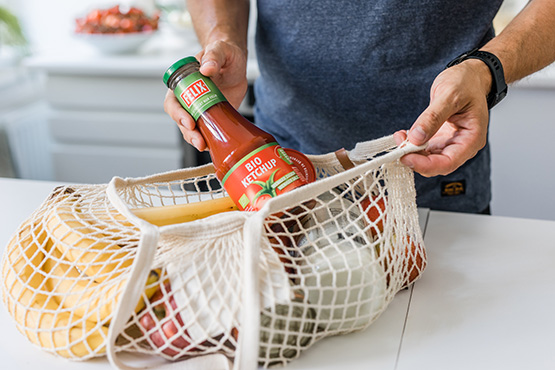 Buy FELIX products online!
Our FELIX products are available in your nearby supermarket throughout Austria.
If you want, you can also buy your FELIX ketchup, sauces, pasta sauce or delicious goulash soup online and get it delivered to your home easily and conveniently!
Our tip: many online retailers also deliver our FELIX products outside of Austria.
Check it out and order your favourite product to your home today!
Can't find your favourite FELIX product on the shelf?
Our FELIX products are available throughout Austria.
Which FELIX products can be found in each supermarket shelf can vary depending on the size of the shop.
If you can't find a FELIX product in your local supermarket, just ask the in-store staff. Sometimes goods are still in the warehouse or have to be ordered from the head office first.