Thomas Morgenstern
Enthusiastic FELIX fan & brand ambassador
Thomas Morgenstern has been a brand ambassador for FELIX since 2018. The former ski jumper, three-time Olympic champion, eight-time world champion and helicopter pilot is a big fan of FELIX!
Where can you find out more about Thomas?
Thomas is constantly inspiring people with his passion for sport, healthy eating and FELIX on our FELIX Facebook and Instagram channels.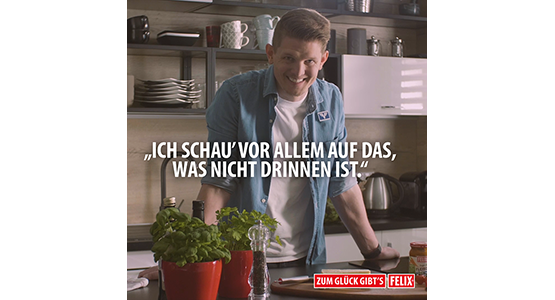 Why are Thomas and FELIX the perfect match?
Both symbolise passion and high quality! Both are committed to always giving their best. And, of course, there is a lot of Austria in both Thomas and FELIX!
That is why the collaboration between Thomas Morgenstern and FELIX is the perfect partnership! This is also reflected in everything we do together.
Thomas is a big fan of FELIX products. His top priority is always high quality. This is also the philosophy of FELIX Austria: We make high-quality products every day - just the way Austrians like them!
Peter Buchaucher
Geschäftsführer FELIX Austria
Oops, an error occurred! Code: 20231202121018d9712628
Click here to download the recipes:
A very personal account of the athlete Thomas Morgenstern
With the headline "FELIX drops in on Thomas Morgenstern", Thomas reveals fascinating facts about his life, talks about his passion for sport and explains how to eat healthily.
Take a look and find out more about Thomas Morgenstern's favourite topics.