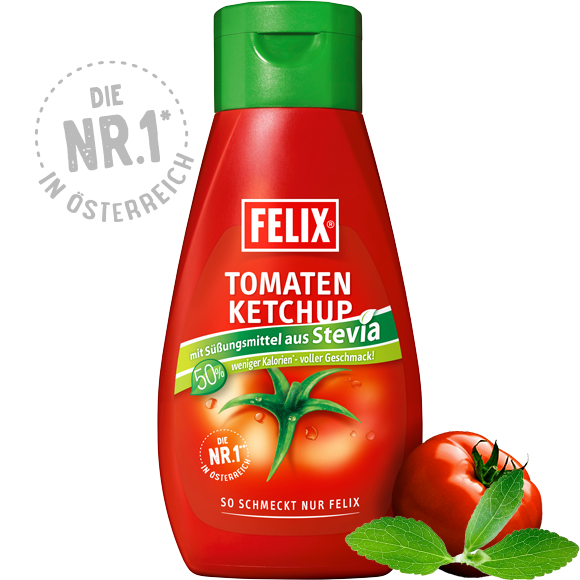 Stevia Ketchup
with sweetener from the stevia plant!
Our FELIX Ketchup with sweetener of Stevia has an impressive 50% fewer calories* - while retaining the full ketchup flavour!
The new ketchup gets its familiar sweetness from the sweetener of the stevia plant. This involves crushing the dried stevia leaves and, after several processing steps (filtration, decolourisation, desalination, etc.), adding them to FELIX ketchup in their pure, crystalline form (stevioglycosides).
FELIX Ketchup is made with love in Mattersburg in Burgenland - without preservatives, flavour enhancers or colourings and is gluten and lactose-free!
Our FELIX Ketchup with sweetener of Stevia comes in a handy 435g plastic bottle.
Nutritional Values
per 100 g
| | |
| --- | --- |
| Energy (kJ/kcal) | 198/47 |
| Fat | <0,5 g |
| of which saturates | <0,1 g |
| carbohydrate | 8,4 g |
| of which sugars | 5,3 g |
| Protein | 1,4 g |
| Salt | 2,4 g |
Ingredients
per 100 g
Tomatoes (206 g per 100 g ketchup), modified starch, salt, acid (acetic acid, lactic acid and citric acid), beetroot concentrate, spices, spice extracts, sweetener Steviol glycosides from Stevia.
Allergens
Good to know
- without preservatives
- without flavour enhancers
- without colourings
- without gluten
- without lactose
- vegetarian
- vegan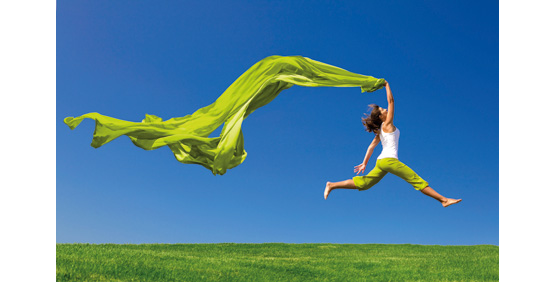 Stevia - the miracle plant from South America
Stevia is a subtropical plant native to Central and South America. It has been used there for centuries as a natural sweetener. Stevia is considered one of the sweetest plants in the world: The extract of the stevia leaves is up to 300 times sweeter than sugar cane or beet sugar and has zero calories. FELIX Ketchup with sweetener of Stevia* will get the hearts of all body- and health-conscious ketchup users pumping.