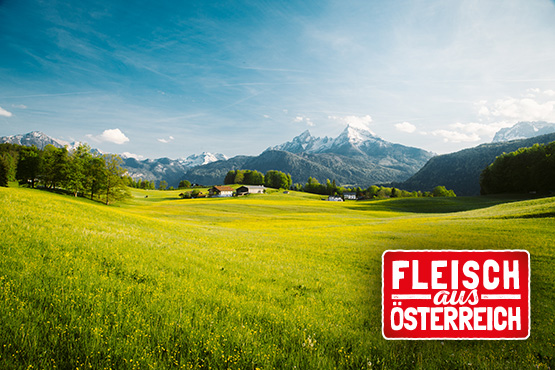 Regionality & quality from Austria are important to us!
We are proud of this: The meat in the FELIX pasta sauces, ready made meals and soups comes 100% from Austria*. Our principle is: 4x AT meat!
This means: the animal was born and raised in Austria and also slaughtered and cut up here. Strict controls guarantee this contribution to regionality and quality!

A lot of Austria is also in our cucumbers! Because the crunchy FELIX gherkins come exclusively from Austria. FELIX relies on long-standing partnerships with Austrian farmers. The cucumbers are processed freshly harvested and come directly from the field into the jar.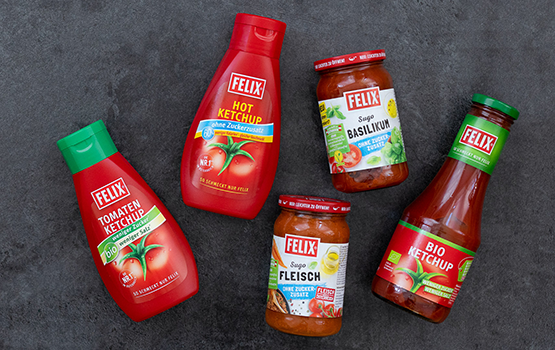 We take responsibility for the future. We have respect for nature as the origin of our raw materials. We rely on sustainable processes, natural raw materials and gentle production methods. We establish transparency by making our raw materials traceable. Highest hygiene standards and product safety are a matter of course for us.
We develop our products with great attention to detail and according to the highest quality standards. This is our commitment to regionality and quality.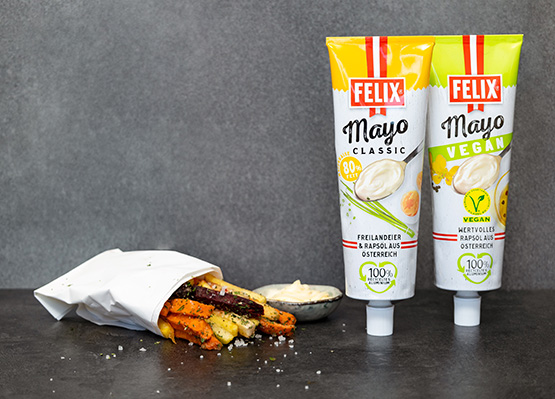 Environmentally friendly packaging
When selecting our packaging materials, we pay attention to the economical use of valuable resources. Wherever possible, we use recyclable materials.
For our FELIX mayonnaise, for example, we have chosen a tube made of 100% recycled aluminum. The production of these innovative tubes saves 65% CO2 and 95% energy - compared to the production of conventional tubes made of primary aluminum. Austria has a good waste separation system. The return rate for aluminum and tinplate (via aluminum tubes) in appropriate collection containers is very good. With our aluminum tubes, we are therefore making an important contribution to a functioning recycling economy. The tubes do not end up in landfills, but are returned to the product cycle. In this way, valuable resources can be saved.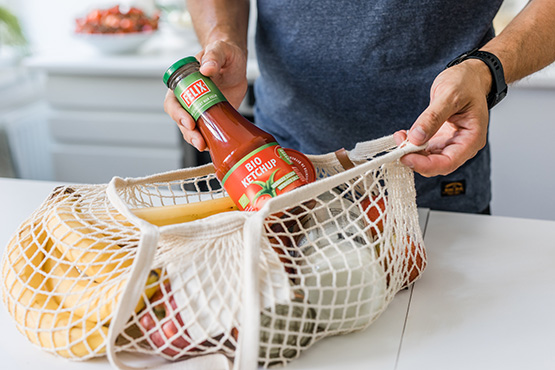 Glass or plastic? The main thing is FELIX!
Our FELIX products deserve the best product protection and therefore the best packaging. We offer you a real choice with our ketchup products. Because our classic is available in the practical, lightweight, fully recyclable squeeze bottle and in the glass bottle. But that's not all - you also have the freedom of choice with our organic ketchup with less sugar & less salt. What's yours?