Our vision is a society in which people take responsibility for each other and treat each other with respect. Together, we are committed to protecting the environment, using resources sparingly and using and developing technology wisely.
The health of people, animals and nature is important to us. We create healthy and safe workplaces and ensure that our employees can make meaningful use of their talents. It goes without saying that we treat our employees, our suppliers and customers, and all other partners in our daily work processes with respect.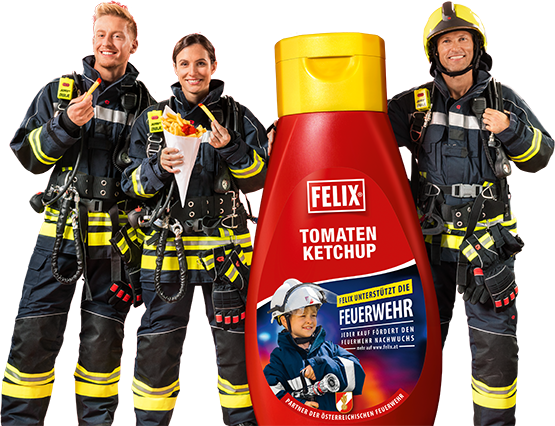 Cooperation with the Austrian fire department
FELIX has entered into a particularly valuable partnership with the Austrian fire department. The many volunteer fire departments in Austria's cities and municipalities do a great job every day. That's why FELIX supports the Austrian Federal Fire Brigade Association and especially the fire department youth - because the next generation of firefighters is especially close to our hearts!