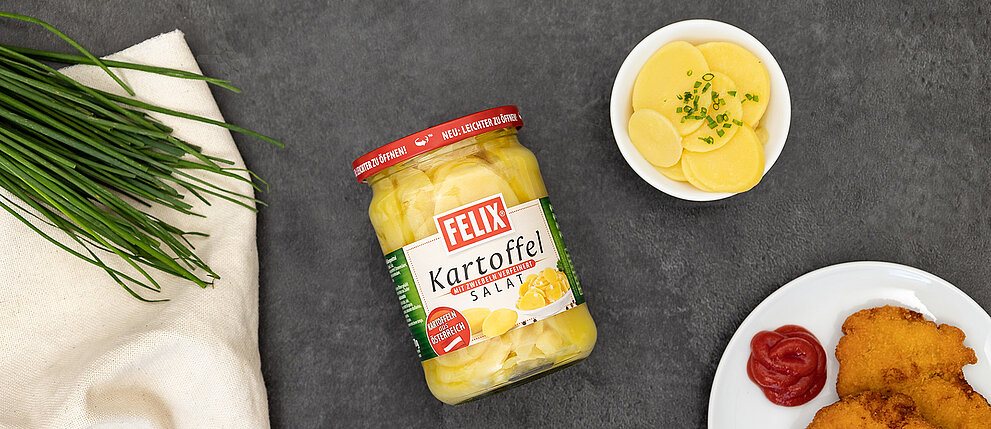 FELIX Salads
& Vegetables
for more colour on your plate
Colourful & rich in vitamins - FELIX Salads & Vegetables!
From traditional potato salads to crunchy bell pepper salads and light beetroot salads, there's always plenty of variety. Quickly find the perfect side or salad for in between meals.
The beetroot, potatoes, carrots and celery come exclusively from Austria. We rely on our long-standing partnerships with Austrian farmers.
We process the crunchy vegetables delivered to us fresh from the harvest. All FELIX Salads & Vegetables are free from preservatives, gluten and lactose.